Swadlincote-Woodville Regeneration Road recognised at Civil Engineers Awards after efforts made to get project completed on time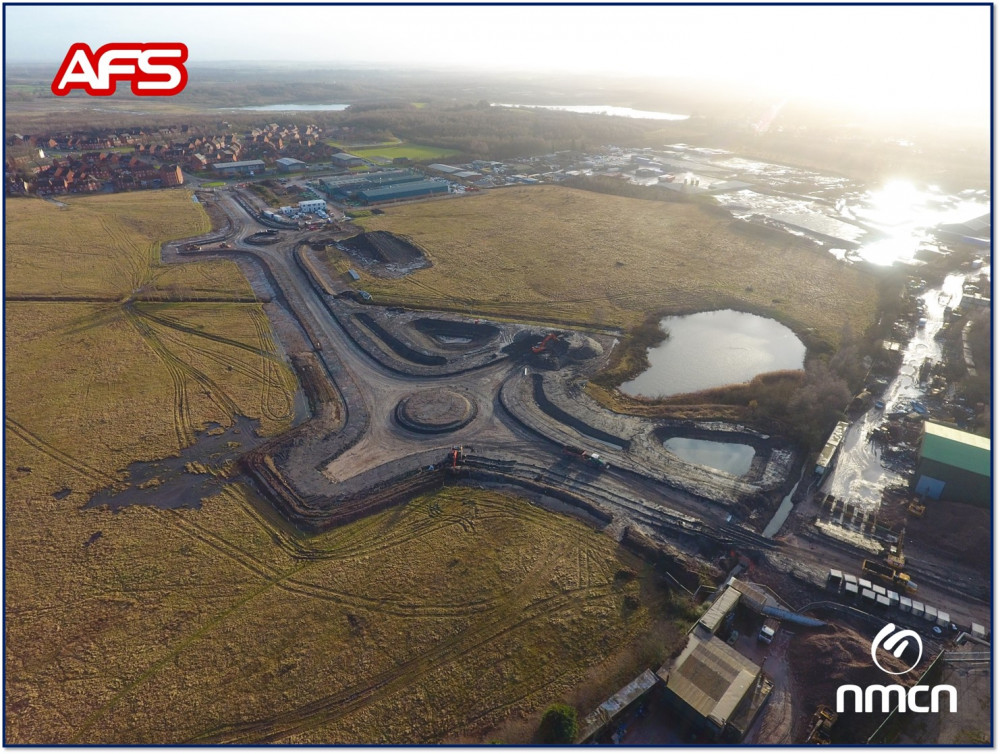 The original plan for the new Swadlincote-Woodville link road
The team behind getting the new Swadlincote-Woodville Regeneration Road completed on time were recognised at the Institution of Civil Engineers (ICE) East Midlands Merit Awards ceremony last week.
That was despite a delay due to the main contractor going into administration.
Held at the Crowne Plaza Hotel in Nottingham, it was their first live event since 2019.
The annual awards are presented to the teams that have delivered some of the best civil engineering projects across the East Midlands region during the last 12 months.
Commended in the Team Achievement Award category, the new Woodville to Swadlincote Regeneration Road was delivered by Derbyshire County Council working with Midlands Highways Alliance, AECOM and Waterman Aspen.
The 900-metre link road, incorporating two new roundabouts, was nearing completion when the main contractor went into administration.
The council re-engaged with the former supply chain partners allowing them to appoint a new contractor to ensure the new road was completed on time.
The judges were impressed by efforts to get the project back on track.
Commenting on this year's awards, ICE East and West Midlands Regional Director, Jo Barnett, said: "Congratulations to Derbyshire County Council, the Midlands Highways Alliance, AECOM and Waterman Aspen.
"Our annual awards play an important role in not only demonstrating the importance of our civil engineers, whose hard work and dedication can often go unnoticed, but also in celebrating the positive impact that civil engineering has on our everyday lives."
The ICE East Midlands Merit Awards attract entries from civil engineering projects and people from across the region, all hoping to win one of the eight main awards.