Next stop Newhall: Derbyshire's mobile library gearing up to get back on the road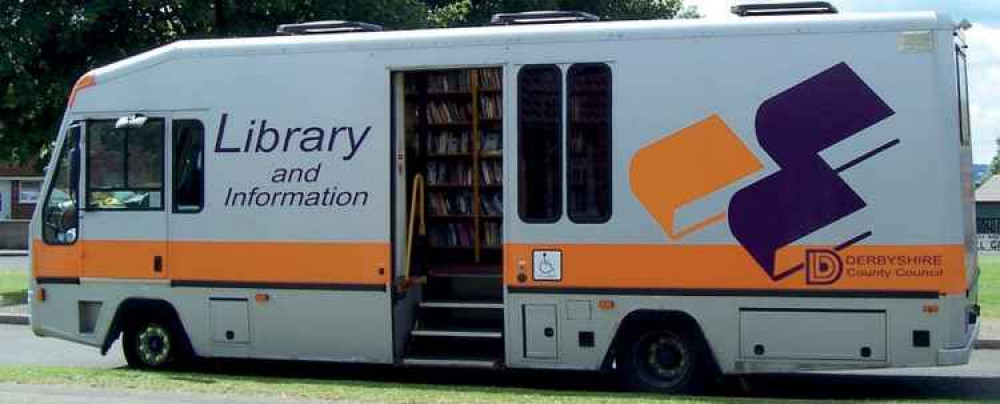 The mobile library will be calling at Newhall next month (Oct) after more than a six-month break due to the coronavirus pandemic.
But other villages near Swadlincote which had been visited by the service pre-coronavirus - Overseal, Castle Gresley, Hartshorne and Stanton - will not be part of a revised route for the time being.
Both Derbyshire's mobile library vehicles will be hitting the road again for mornings only and following new routes from Monday 21 September - but Newhall won't get its first visit until the following month.
The four-weekly service will operate a 'book and borrow' system, which means customers need to phone to book an appointment and will be able to pick up a maximum of 10 books.
Appointment times will last five minutes and, for the time being people, will not be able to select their own books by going onto the vehicle.
Instead, they will be asked what type of books they like reading and a selection will be made for them so they can pick them up at their allotted time.
New safety measures include returned books being quarantined for 72 hours and customers asked to bring their own bags to pick up their reading material.
Derbyshire County Council says that as the service will be mornings only it will not be possible to visit all the usual stops.
However, this will be constantly under review over the coming weeks and months and customers will be kept informed when there are any updates.
Council Leader and Cabinet Member for Strategic Leadership, Culture and Tourism Councillor Barry Lewis said: "We've been working incredibly hard to get services which had to stop due to coronavirus back up and running, ensuring they are safe for our staff and customers.
"After making some necessary changes to how the service will operate for now, I'm pleased we are in a position where we can re-start this service and reach as many people as possible who I'm sure have missed their regular visits from the mobiles."
The mobile library will call at Newhall Sainsbury's car park on Tuesday, 6 October, Tuesday, 3 October and Tuesday, 1 December from 10am to 11.15am.
To book an appointment ring 01629 531398 from 21 September, when the phone line will be monitored.