Swadlincote Police praised local woman Annie who found £3,800 while wheeling trolley in supermarket and handed it in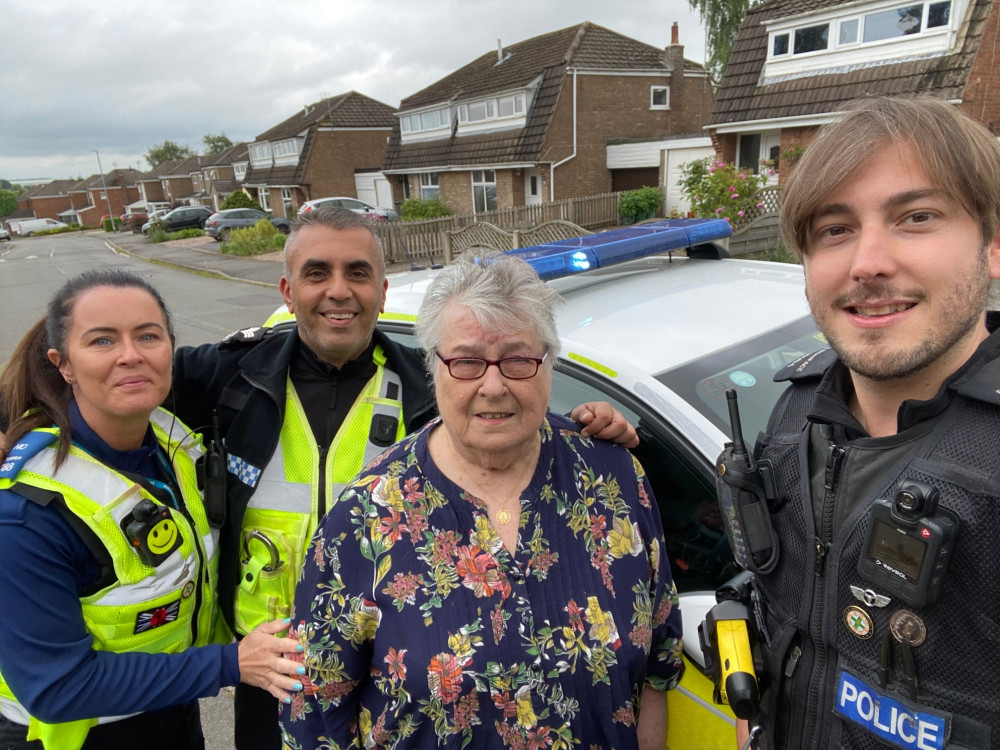 Annie is thanked by Swadlincote Police. Photo: Swadlincote SNT
The lady who returned £3,800 found in an envelope in a Swadlincote supermarket said: "I only did the right thing".
Swadlincote Police visited Annie this week, and arrived with flashing blue lights, delivering a box of Milk Tray.
They also presented here with a 'thank you' letter.
Swadlincote Safer Neighbourhood Team posted about the visits on social media and said: "Annie is the amazing lady who found £3,800 in an envelope at Morrison's supermarket at Swadlincote, and handed the money into the Police Station.
"The owner of the money was located, and the money was returned."
Annie said: "when I saw the envelope on the floor, I thought it was a balloon and I pushed my shopping trolley over it to pop it.
"The envelope popped and loads of money fell out.
"I took the money home and could not rest worrying about the person who had lost it".
Annie was overwhelmed when the owner of the money visited her, gave her a beautiful bunch of flowers, chocolates, and a substantial amount of money as a thank you.
She was told about the amazing response to the story and the comments from our community about her.
A tearful Annie who was very surprised said: "I only did the right thing."
The SNT added: "Words cannot describe this person. A truly amazing lady."