Swadlincote fire engine to raise awareness of organ donation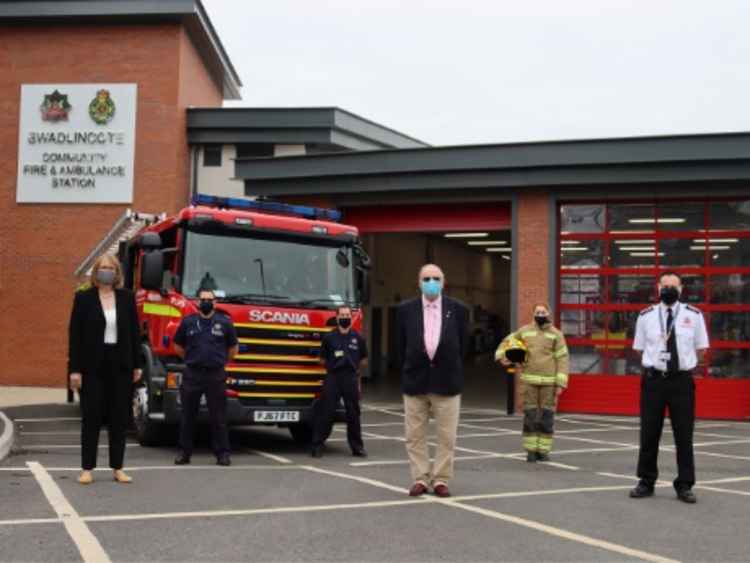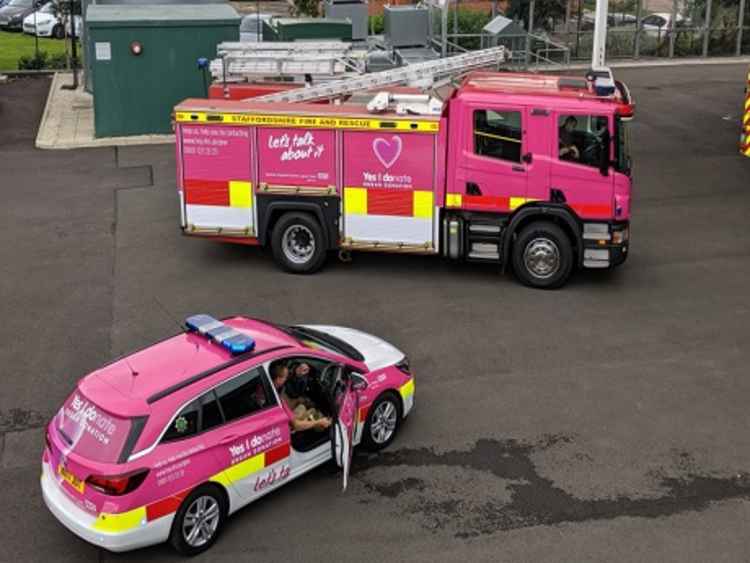 A fire engine based at Swadlincote Community Fire and Ambulance Station is getting a makeover in support of the NHS Blood and Transplant Organ Donation campaign.
University Hospitals of Derby and Burton NHS Foundation Trust (UHDB) and Derbyshire Fire and Rescue Service have collaborated to have the engine 'wrapped' in branding synonymous with NHS Blood and Transplant's Organ Donation campaign.
The new-look fire engine is set to be on the road from next month (Oct).
Gareth Murtagh, Station Manager for Swadlincote Community Fire and Ambulance Station, said: "We're really pleased and honoured to have the opportunity to work with the local trust and NHS Organ Donation to spread awareness of the campaign.
"Being part of the community is very important part of the service we deliver, so if while we're doing that, we can spread the important message and raise awareness about organ donation and change many people's lives, we're delighted to be able to do that."
In May 2020, the law for organ donation in England changed meaning all adults will be automatically enrolled onto the organ donation register unless they specifically state otherwise.
At present, three people die every day waiting for a vital organ donation, and the campaign this year aims to encourage more people to discuss organ donation.
Christine Fearns, Chair of the Organ Donation committee and Non-Executive Director at UHDB, said: "It's an absolutely tremendous opportunity to work with Derbyshire Fire and Rescue Service.
"Organ donation is something the trust is committed to, but a big part of that is raising awareness in our communities to help them to understand the critical role that organ donation can play.
"The law change this year which means that people have to opt out rather than opt in means that we're asking everybody to think about and support organ donation.
"It is important for people to discuss organ donation with their loved ones and to ensure their wishes are understood."
Last year, a fire engine and car were wrapped in organ donation branding at Burton Fire Station and William Saunders, Regional Chair of the Organ Donation Committee, is delighted to see another similar engine taking to the road: "It's wonderful news that we're now able to have a similar fire engine operating in Derbyshire.
"People don't always appreciate how many organs one person can donate and can actually save or improve the lives of six or seven people.
"It's a wonderful way of ensuring that your organs aren't wasted when you die but actually give life or improve the life of somebody else.
"The trust thanks Derbyshire Fire and Rescue Service for their support with the organ donation campaign."